New Patients
Your First Visit
A comprehensive examination including a full series of digital radiographs or panograph is typical of the first visit. We utilize intraoral cameras, Velsope cancer detecting scopes and Diagnodent laser cavity detectionas new technology to assure thoroughness. Most treatments are discussed at this same visit to save you time and this requires about one hour. If you are healthy and just require a cleaning switching from another office this is also available as a first visit with one of our exceptional hygienists.
Why See a Dentist?
Your mouth is the portal to the rest of your body. It is a reflection of what is going on further down the pipe. If you have disease in your mouth you may likely have disease in your body. We now understand that there are many links between oral diseases and cardiac, respiratory, kidney diseases not to mention diabetes and pregnancy risks. If you have bacteria or inflammatory disease in your mouth is is also in your body. Regular checkups and cleanings allow us to diagnose conditions early, treat conditions early which means better experiences and better health. Let's face it people avoid the dentist either for fear or expenses. Prolonging treatment makes both concerns worse.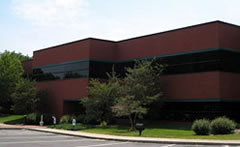 Joseph Tutor, DDS
West Taft Medical Center
4820 West Taft Road, Suite 101
Liverpool, NY 13088
Get Directions »
T: (315) 451-4900
F: (315) 451-6192
Office Hours:
M - Th 8:00 a.m. to 4:30 p.m.
Summer Hours (June-August):
M - F 7:00 a.m. to 2:00 p.m.
Request an
Appointment