Our Team
Debbie G. - Front desk
Debbie joined our team in 2004 and has been working in dentistry for 17 years. Debbie has worked in every aspect of dentistry and understands our patients needs well. She enjoys working with our patients and understanding their treatment needs is her top priority. Her unique sense of humor keeps our patients smiling. She resides in Central Square with her two children Courtney and Josh and has been recently engaged. She enjoys motorcycle riding and snowmobiling.
Micheline - Chairside Assistant
In March 2010 Micheline joined Dr Tutor and his team. She joined the team with a strong background in dentistry, a career she started 27 years ago. Micheline's experience includes in 1994 becoming a National Certified Dental Assistant and in 1998 becoming a New York State Licenced Dental Assistant. Micheline resides in Fulton, NY with her husband Art. She enjoys her pets and spending time with her husband and family. In her spare time she enjoys flower gardening and going on day trips. Micheline believes in the importance of her career and truly enjoys her profession. She has fun everyday and finds her profession very rewarding.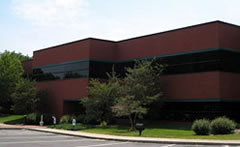 Joseph Tutor, DDS
West Taft Medical Center
4820 West Taft Road, Suite 101
Liverpool, NY 13088
Get Directions »
T: (315) 451-4900
F: (315) 451-6192
Office Hours:
M - Th 8:00 a.m. to 4:30 p.m.
Summer Hours (June-August):
M - F 7:00 a.m. to 2:00 p.m.
Request an
Appointment