Financial & Insurance
Dental Insurance? Our office is a Fee for Service based practice. Insurance benefits will be paid at an Out of Network level (if applicable). An approximate co-payment is due at time of services rendered. We accept cash, checks, Visa, M/C, Discover and Care Credit. Dental insurance is a contract between the patient and the insurance carrier. We will gladly process your insurance claims for you, however, payment is due in full of all dental treatment incurred, unless payment arrangements have been made before treatment. We offer several payment options which, include outside financing, that can be arranged through our business office. Please note that if your insurance reimburses you directly, we require payment in full at time of service.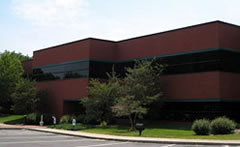 Joseph Tutor, DDS
West Taft Medical Center
4820 West Taft Road, Suite 101
Liverpool, NY 13088
Get Directions »
T: (315) 451-4900
F: (315) 451-6192
Office Hours:
M - Th 8:00 a.m. to 4:30 p.m.
Summer Hours (June-August):
M - F 7:00 a.m. to 2:00 p.m.
Request an
Appointment