Invisalign
Invisalign is an alternative to conventional orthodontics. Utilizing a series of cad/cam designed custom trays (aligners) we can gently move teeth. The aligners are clear plastic so virtually no one will know you are wearing them. Aligners are changed every two weeks and average treaments are a year or less. Trays are worn about 20 hours a day and are removed primarily for eating. When treatment is complete you will likely wear a clear retainer for as long as you want your teeth to stay straight. Cost varies on the need but if you have iinsurance benefit treatment is reimbursed as traditional braces.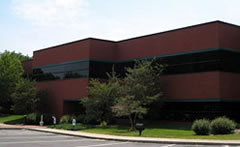 Joseph Tutor, DDS
West Taft Medical Center
4820 West Taft Road, Suite 101
Liverpool, NY 13088
Get Directions »
T: (315) 451-4900
F: (315) 451-6192
Office Hours:
M - Th 8:00 a.m. to 4:30 p.m.
Summer Hours (June-August):
M - F 7:00 a.m. to 2:00 p.m.