Cosmetic Dentistry
Everyone wants their teeth to look like teeth and rightly so. If any other part of our body needed repair or replacement we would have the same demand. No other discipline of dentistry has advanced so quickly and the materials we now have available to rebuild your smile are amazing. From non-metal crowns to tooth colored fillings to dental implants we have the ability to create natural looking beautiful smiles. Whether to have it or not is simply a choice and a desire.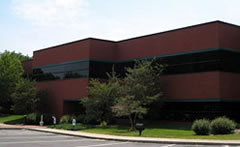 Joseph Tutor, DDS
West Taft Medical Center
4820 West Taft Road, Suite 101
Liverpool, NY 13088
Get Directions »
T: (315) 451-4900
F: (315) 451-6192
Office Hours:
M - Th 8:00 a.m. to 4:30 p.m.
Summer Hours (June-August):
M - F 7:00 a.m. to 2:00 p.m.
Request an
Appointment