About Dr. Tutor
Dr Joseph Tutor is a native of Liverpool, NY his family having deep roots in the community. He is a graduate of Christian Brothers Academy, Syracuse University (B.Sc.), University of Buffalo School of Dental Medicine (1991) and SUNY Upstate General Dental Surgery residency. He is a member of the New York State Dental Society, Onondaga County Dental Society and the American Dental Association. Dr. Tutor has a special interest in cosmetic dentistry and orthodontics and has pursued excellence in these fields. He lives in Baldwinsville with his wife Lisa and extraordinary children Brooke and Connor. They enjoy rural living with horses, tennis and fitness.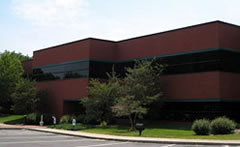 Joseph Tutor, DDS
West Taft Medical Center
4820 West Taft Road, Suite 101
Liverpool, NY 13088
Get Directions »
T: (315) 451-4900
F: (315) 451-6192
Office Hours:
M - Th 8:00 a.m. to 4:30 p.m.
Summer Hours (June-August):
M - F 7:00 a.m. to 2:00 p.m.
Request an
Appointment