Dental Cleaning
Cleanings aren't just cleanings. Yes it's a service to remove stain, calculus and make your teeth feel good but it's an opportunity for us to monitor your health and assure you that your dental work is maintained properly. Periodontal disease effects 60% of adults …this means you could be losing supportive bone and tissues around your teeth and not know it. We'll measure pocket depths, evaluate bleeding, inflammation and mobility to determine the type of cleaning and frequency you need. Digital x-rays, cancer screening, decay evaluation and hygiene recommendations are also provided at these visits. Healthy adults and teens may only need cleanings twice a year but many need this service 3 or 4 times a year.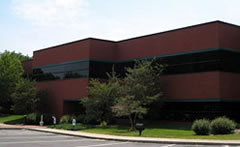 Joseph Tutor, DDS
West Taft Medical Center
4820 West Taft Road, Suite 101
Liverpool, NY 13088
Get Directions »
T: (315) 451-4900
F: (315) 451-6192
Office Hours:
M - Th 8:00 a.m. to 4:30 p.m.
Summer Hours (June-August):
M - F 7:00 a.m. to 2:00 p.m.
Request an
Appointment