Dental Services
Our office offers complete family dental services for all ages - full mouth reconstruction, cosmetic dentistry, periodontal (gum) therapy, root canals, digital xrays, in-office whitening, and in-home bleaching.
For those procedures beyond our expertise, we will arrange a referral to an appropriate specialist. 
Services: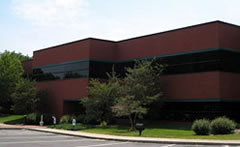 Joseph Tutor, DDS
West Taft Medical Center
4820 West Taft Road, Suite 101
Liverpool, NY 13088
Get Directions »
T: (315) 451-4900
F: (315) 451-6192
Office Hours:
M - Th 8:00 a.m. to 4:30 p.m.
Summer Hours (June-August):
M - F 7:00 a.m. to 2:00 p.m.
Request an
Appointment