Dr. Joseph Tutor and his team offer quality based dentistry. We are a fee for service office, provide the best of materials and proudly use exceptional local laboratories.  Our team strives to meet every individuals  comprehensive needs in a comfortable  and modern setting.  We proudly strive at improvingly daily in our skills and technology to always bring you the best of what our field offers.  We love our patients and their families hoping for long term relationships and health. We cherish the opportunity to serve you.
Our services include family, general and cosmetic dentistry including cleanings, periodontal (gum) treatment, preventive care, bonding (tooth colored fillings), crowns and bridges (gold, porcelain, porcelain fused to metal and zirconium), implant restorations, dentures, partials, simple extractions, veneers, sealants, Invisalign orthodontics, TMJ/TMD appliances and sleep apnea appliances.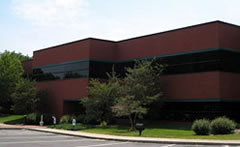 Joseph Tutor, DDS
West Taft Medical Center
4820 West Taft Road, Suite 101
Liverpool, NY 13088
Get Directions »
T: (315) 451-4900
F: (315) 451-6192
Office Hours:
M - Th 8:00 a.m. to 4:30 p.m.
Summer Hours (June-August):
M - F 7:00 a.m. to 2:00 p.m.