Implants
Implants are the most modern way of replacing missing teeth. Basically you replace a missing root with one made of titanium and in most applications they integrate with your bone in 3-4 months. Implants can be used for single or multiple missing teeth or used to enhance a denture that won't stay in.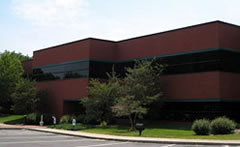 Joseph Tutor, DDS
West Taft Medical Center
4820 West Taft Road, Suite 101
Liverpool, NY 13088
Get Directions »
T: (315) 451-4900
F: (315) 451-6192
Office Hours:
M - Th 8:00 a.m. to 4:30 p.m.
Summer Hours (June-August):
M - F 7:00 a.m. to 2:00 p.m.
Request an
Appointment