Tooth Whitening
Whitening is a simple noninvasive treatment to remove years of stain and discoloration. The most common method is home whitening similar to Crest white strips but utilizing custom made application trays that hold and control the material better for more uniform whitening with a stronger bleaching agent. Some cases are severe or some patients want it done quickly…in office bleaching is also available with a more predictable outcome. Whitening only works on natural tooth enamel and not so well if enamel is thin or damaged. Proper evaluation of the whole mouth and existing restorations is necessary first.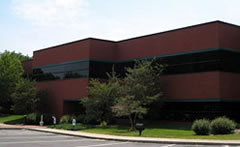 Joseph Tutor, DDS
West Taft Medical Center
4820 West Taft Road, Suite 101
Liverpool, NY 13088
Get Directions »
T: (315) 451-4900
F: (315) 451-6192
Office Hours:
M - Th 8:00 a.m. to 4:30 p.m.
Summer Hours (June-August):
M - F 7:00 a.m. to 2:00 p.m.