Testimonials
"Like many people I have memories of a rough dentist when I was a kid. Dr. Tutor takes his time and numbs gently, painlessly. He and his team are top notch."
Lorraine Y.
"Dr Tutor replaced some awful veneers I had placed five years ago. I accepted what my insurance paid for and got exactly that. The new veneers look beautiful and natural. My friends can't tell I had them done... they say I look great but they can't tell what I had done. "
Kathy D.
"I've never referred anyone for anything in my life. My experiences with Dr Tutor and his team have made me one of his greatest referrers. I love his office! "
Barb A.
"My old dentist never seemed to practice with the times. My mouth was full of old metal and partial dentures. It was hard for me to trust someone new but after implants, crowns and tooth colored fillings I have a smile I love and teeth that never have to come out. "
Sheila J.
"I always hated my smile and never did smile. Dr. Tutor convinced me to try invisalign braces. It was painless, fast and I can't believe how good it feels to smile and laugh. Thank you!"
"This is the best place to have your teeth done. I have told many friends and family this is the place to go. Thank you Dr T!"
"The atmosphere is so pleasant at this office. The staff is friendly and provides excellent care! "
Maureen P.
"You are a model for how health offices should be run. It is an absolute pleasure to do business with you. From the staff at the front desk to the hygienists you get it all. I wish my primary care physician would do things the same way. "
Brad H.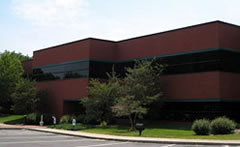 Joseph Tutor, DDS
West Taft Medical Center
4820 West Taft Road, Suite 101
Liverpool, NY 13088
Get Directions »
T: (315) 451-4900
F: (315) 451-6192
Office Hours:
M - Th 8:00 a.m. to 4:30 p.m.
Summer Hours (June-August):
M - F 7:00 a.m. to 2:00 p.m.
Request an
Appointment